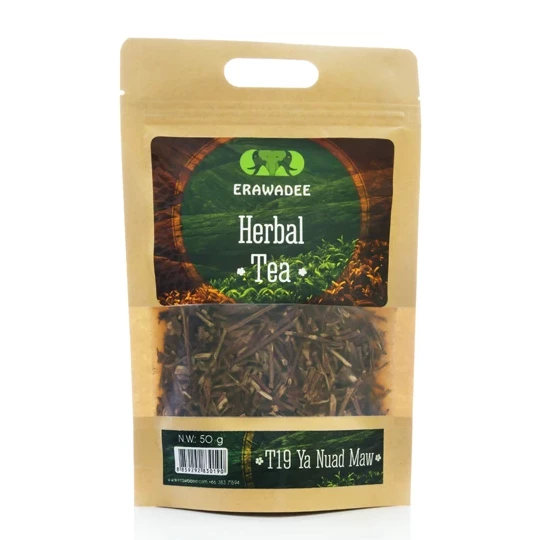 T19 Ya Nuad Maw Herbal Tea (Rolithiasis and Gout Treatment)
65g.

Cures urolithiasis and gout. Removes uric acid, salts, chlorides. Cleanses the kidneys. Loosens and prevents the formation of stones. Removes inflammation. Eliminates spasms.
Specifications
50g
Healing Tea Blend
In cas eof chronic renal failure and singlekidney is recommended to use with T7 Rang Jued (poison cure ). An amount of 5g of each herb is ground and infused with 500-700ml of hot water for 4 hours. Drink 200ml in the morning and in the evening.
Preparation
Drink 200ml during or after the meal. Crush a piece and infuse with 500ml of hot (t= 90-95 °C) and let it brew for 15 min.
Storage
Brew is allowed to be kept at room temperature for no more than 2 days, dry tea is recommended to be stored away from direct sunlight, at a temperature of 15 to 30 degrees Celsius
If you have any questions please contact us: