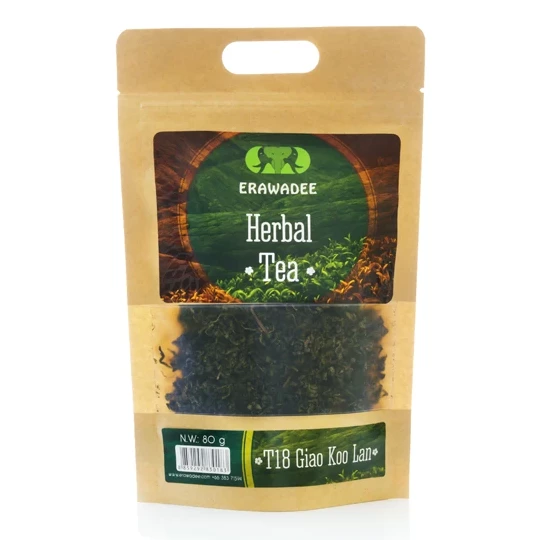 T18 Gia Koo Lan Herbal Tea (Anti-Aging Antioxidant)
100g.

A powerful anti-aging tonic tea with strong antioxidant and rejuvenating effect. Promotes homeostasis, normalizes blood pressure and cholesterol levels. Enhances metabolism and general well – being. In the East it is often called "Herb of Immortality" or "Southern Ginseng".
Specifications
80g
Directions for use
One teaspoon (5g) infuse with 500ml of hot water. Let it infuse for 2 -3 minutes. Drink 200ml of tea with or after food.
For integrated prevention of tumors it is recommended to use in combination with T6 Lingzhi Mushroom, N36 Kwao Krue Khao (Women's health) or N44 Kwao Krue Dang (Men's health)

Storage
Infused tea can be stored at room temperature for not more than two days, dry tea should be protected from direct sunlight and stored at temperature between 15 and 30 degrees Celsius.
Key ingredients
Gynostemma pentaphyllum
---
---
Feedback and questions:
July Yanti

Teh yg cocok utk penderita kolesteol
If you have any questions please contact us: