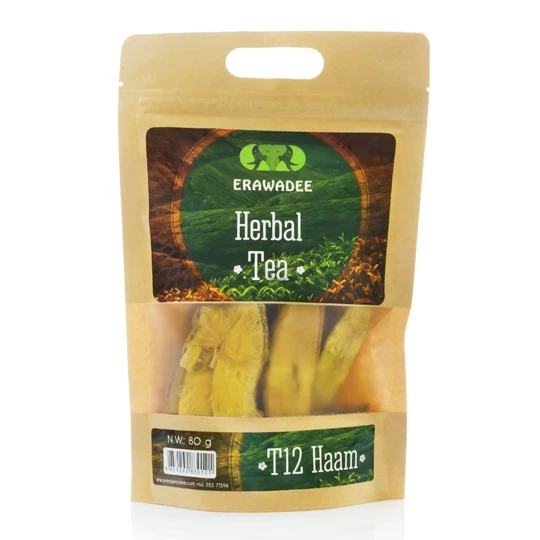 T12 Haam Herbal Tea (High Pressure & Treats Hypertension)
100g.

Reduces high pressure, treats hypertension. Normalizes blood pressure and normalizes the function of heart. It restores the elasticity of large arteries and the structure of the vascular wall of small arteries. Prevents the absorption of cholesterol, reduces its level in the vessel wall (intima), normalizes the sugar level. Has an antisclerotic effect.
Specifications
80g
Preparation
Drink 250ml during or after the meal. Crush a piece and infuse with 500ml of hot (t= 90-95 °C) and let it brew for 15 min.
Healing Tea Blend
In complex therapy is used with T5 Roselle Tea (Drink Of The Pharaohs)
Contraindications
No Contraindications
Storage
Brew is allowed to be kept at room temperature for no more than 2 days, dry tea is recommended to be stored away from direct sunlight, at a temperature of 15 to 30 degrees Celsius
---
---
Feedback and questions:
Ирина Казакова

Очень нравиться этот чай моему мужу, заказываем уже не первый раз, на вкус горьковатый, эффект от чая хороший
If you have any questions please contact us: