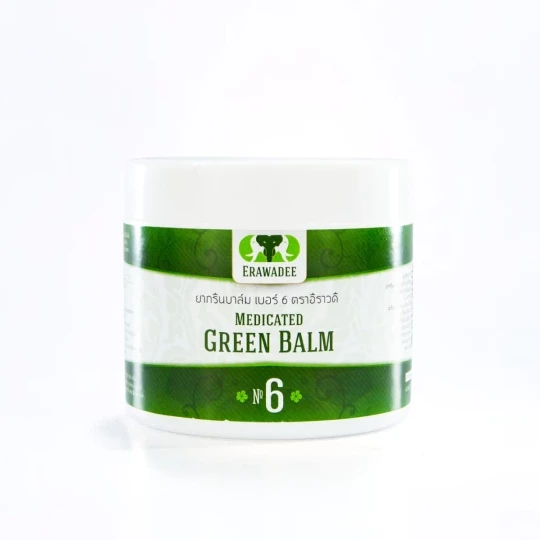 Cooling Green Balm 250gr
280g.

It is used in cases of back pain (spine), osteochondrosis, disc protrusion, intervertebral hernia. Eliminates inflammation, relieves aching, dull, constant pain. Improves microcirculation in tissues. Prevents and treats vascular system dysfunctions (varicose veins). Strengthens vascular walls, improves venous valves, prevents thrombosis, eliminate swelling.
Specifications
aluminium container, 250g
Indications
Inflammatory and degenerative diseases of the spine - osteochondrosis, protrusion of the disc, herniated discs, sciatica, osteoporosis (in combination with N16 Thao En On).
Phlebeurysm (in complex therapy with N23 Peth Sang Kart).
Acute pain (lumbago) in the lower back (lumbago, sciatica).
Directions for use
A small amount (one pea-sized drop is enough for more than 100 cm2 of skin) apply and rub on the affected area 1-3 times a day. After application wash your hands thoroughly.
Caution
External use only.Avoid contact with the eyes, nose or mouth - it can cause a harmless but unpleasant burning sensation. To remove from the skin, use vegetable oil or nourishing cream, from the eyes – use clean vaseline.
Storage
The drug should be kept away from direct sunlight, at a temperature between 15 and 30 degrees Celsius.
---
Articles:
---
---
Feedback and questions:
If you have any questions please contact us: