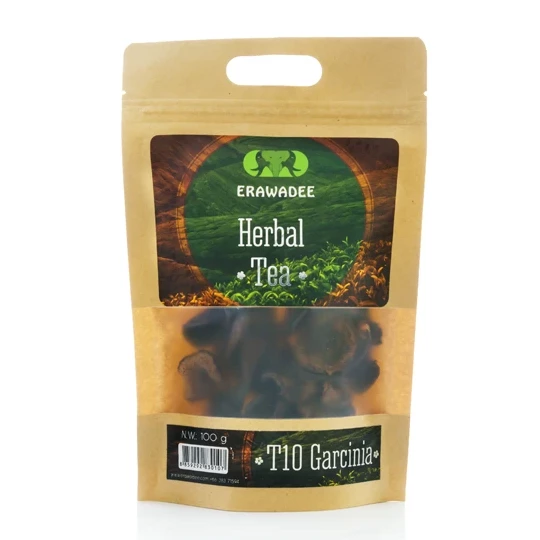 T10 Garcinia Herbal Tea (Weight Loss & Management)
130g.

Curbs appetite, brings sensation of fullness. Prevents formation of fats in the body (inhibits synthesis of lipids). Reduces cholesterol, enhances food digestion.
Specifications
100g
Directions for use
Drink 250ml with or after food. Take 1 piece and infuse with 500ml hot water. Let it stay for 10-15 minutes
Combining three herbal teas - T10 Garcinia tea, T4 Mulberry tea and T24 Goji can lead to excellent results in weight management. A piece of T10, two teaspoons of T4, add 500 ml of water, 20 Goji berries, infuse for 15-20 minutes. Drink 250 ml of tea with or after food


Contraindications
No contraindications

Storage
Infused tea can be stored at room temperature for not more than two days, dry tea should be protected from direct sunlight and stored at temperature between 15 and 30 degrees Celsius.
---
---
Feedback and questions:
Бессонова Екатерина

Чай на вкус кислый, но мне такой нравится. Расход маленький. Аппетит реально подавляет. Тем, у кого проблемы с желудком (гастрит, язва и т.д.) рекомендую принимать с осторожностью.
If you have any questions please contact us: