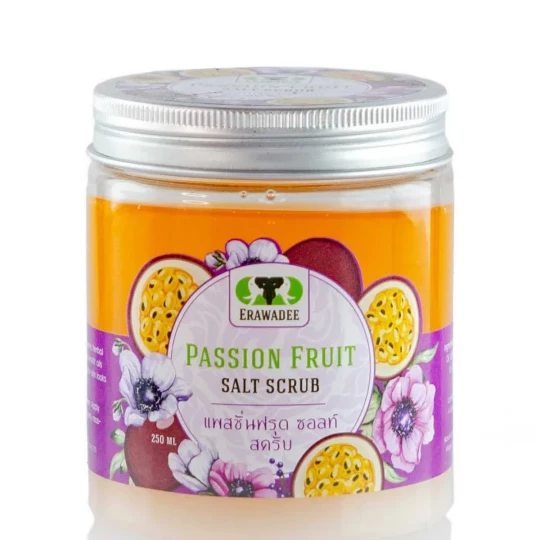 Passion Fruit Salt Scrub
400g.

Breathe deeply and enjoy your aromatherapeutic herbal bathing experience. Rich of moisturizer from benefit oils together with softly salt exfoliation, making your skin looks healthier & smoother.
Specifications
250 ml
Application
Cleanse skin normally in the shower. Apply an amount of salt scrub to your body and gently massage in a circular motion then wash off.
Ingredient
Cocos Nucifera Oil, Olea Europaea Fruit Oil, Sunflower Seed Oil, Castor Oil, Sweet Almond Oil, Ocean Salt Powder, Tocopherol (Vitamin E), Phenoxyethanol, Fragrance.
---
---
Feedback and questions:
Людмила Силантьева

Скраб на 4?Люблю когда соль покрупнее и не очень понравилось наличие масла( толи отшелушивала,толи умасливала?‍♀️). Аромат очень приятный. Буду пробовать другой скраб?
If you have any questions please contact us: