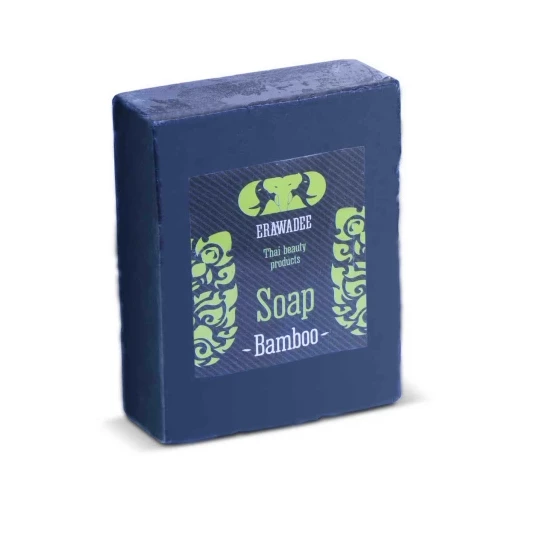 Organic Soap Bamboo
108g.

Natural handmade soap with Bamboo charcoal
Specifications
80g
Directions for use
Soap and rinse with warm water. In case of contact with eyes, rinse with water.
---
---
Feedback and questions:
ПРИКОЛЬНОЕ МЫЛО ЧЕРНОГО ЦВЕТА.НО МЯГКО ОЧИЩАЕТ КОЖУ. ИДЕАЛЬНО В КАЧЕСТВЕ ОРИГИНАЛЬНОГО ПОДАРКА
Валерия Ибатуллина

Использовала для лица. Приятное мыло
Данное мыло пришло в подарок. При использовании получила отличный результат . Очень хоро и мягко очищает кожу ))
NATURAL SOAP WITHOUT ANY HAZURDIOUS CHEMICAL
Anonymous

Хорошее средство для умывания лица, избавляет от воспалений на лице и при этом не сушит кожу.
Anonymous

Хорошее мыло, не сушит.
If you have any questions please contact us: