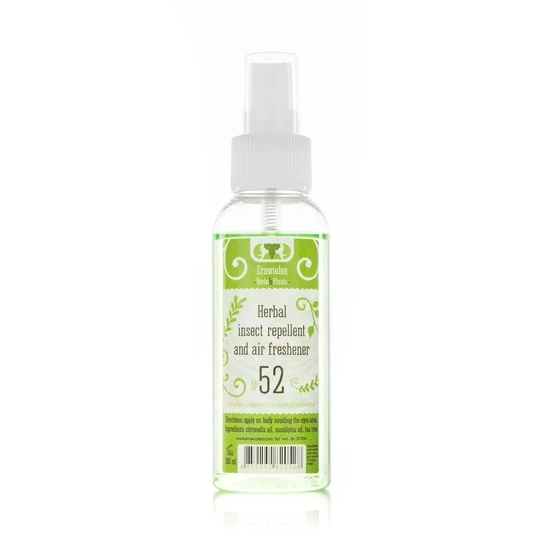 Herbal Insect Repellent
139g.

Spray will protect you from mosquito bites and other insects for a long time. The spray recipe is designed specifically for delicate and sensitive skin. The extract of lemongrass, which is part of the product, has an anti-inflammatory effect, softens and soothes the skin. It has a pleasant and delicate aroma.
Specifications
100ml
Directions for use
Apply to skin and clothing
---
---
Feedback and questions:
Не любят насекомые этот спрей. За что и спасибо
Средство понравилось, приятно пахнет, а главное комары не кусают.
Отличная вещь, имеет приятный запах, комары не так сильно пристают.
Lexicon Shilov

Опробованно, действует
If you have any questions please contact us: