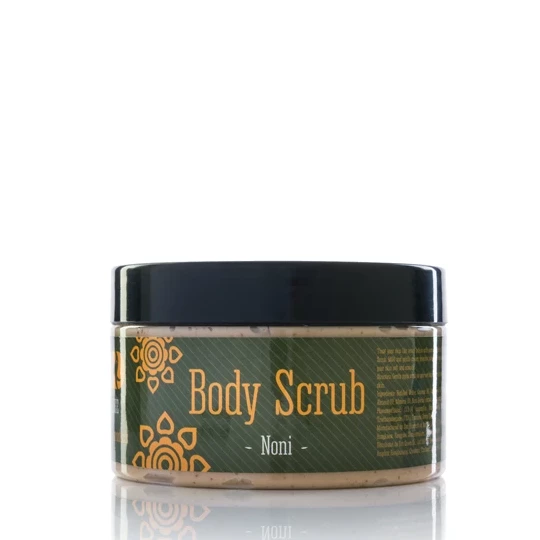 Body Scrub Noni
400g.

Nourishing cream for the body "Noni" is ideal for moisturizing the skin after a shower. Natural cold pressed coconut oil in the cream, helps restore the water-lipid balance of the skin and slows down the aging process. After applying the cream, the skin acquires elasticity and a healthy appearance. The aroma of noni will take you to the shore of the Indian Ocean and give you an inexpressible delight.
Specifications
250g
Directions for use
Apply the cream on clean skin with light massage movements until completely absorbed.
Key ingredients
Distilled Water, Coconut Oil, Castor Seed Oil, Sunflower Seed Oil, Grape Seed Oil, Almond Oil, Mineral Oil, Noni extract, Noni Essential oil, Propylene Glycol, Phenoxyethanol, C13-14 Isoparafin, Polyacrylamide, Diazolidinyl , Non-Ionic, Laureth-7, Triethanolamide (TEA), Tumaric Herbal Extract
---
---
Feedback and questions:
Tatyana P

Очень мягкий, нежный скраб, там не очень много скрабирующих частичек, зато он круто пахнет и хорошо увлажняет кожу, так что крем после него можно даже не наносить. 2 в 1 получается!
If you have any questions please contact us: