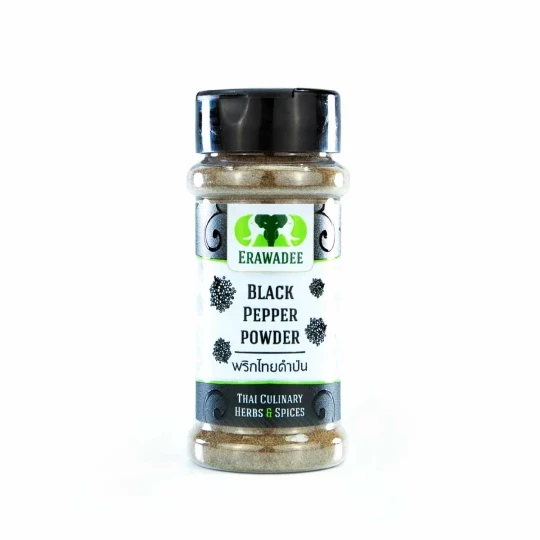 Thai Black Pepper 75 gr
100g.

It has long been considered to have healing properties - medical tomes in Sanskrit containing over 3,000 years speculate on how to use it. By the fifth century, pepper had become so valuable that it was used to collect taxes and fees instead of currency.
Use in cooking
The distinct taste of pepper somehow pairs well with just about any savory dishes, as well as some sweet dishes. While salt helps bring out the flavor, black pepper provides a brighter version of itself.
Black peppercorns are first framed as green berries on the vine. As soon as the bunch of berries are ripe and the first one turns from green to deep red, the ears are harvested and dried in the sun in wrinkled dark brown balls, we call them "black" peppercorns.
In our store you can also buy Thai black pepper, Thai galangal, coriander and other spices and seasonings in the section THAI SPICES, SPICES AND COOKING MIXTURES
---
---
Feedback and questions:
Надежда Лавринович

Перчик супер,вкус не такой как в у нас в магазине.Не жгучий,а придает аромат блюдам.
If you have any questions please contact us: