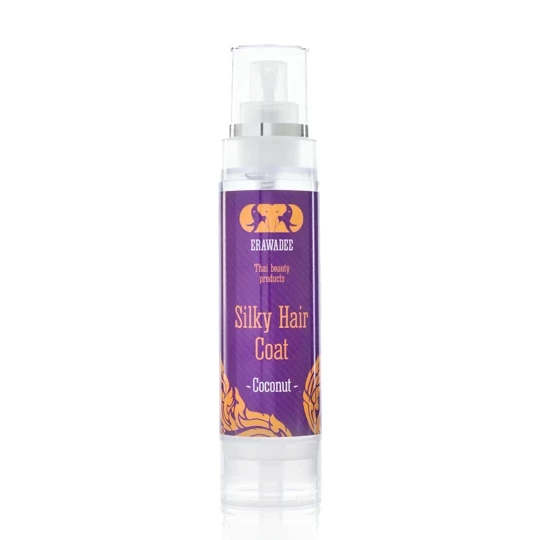 Silky Hair Coat with Coconut
228g.

Coating for hair based on coconut oil, nourishes the hair and protects them from harmful effects throughout the day, protection from harmful sunlight.
Specifications
120ml
Directions for use
Apply 3-4 drops on the palm and grind. Distribute to clean damp hair before laying the entire length of the hair, especially well moisturize the damaged dry tips.
---
---
Feedback and questions:
Очень хорошо ухаживает за поврежденными волосами, разглаживает.
наталья данильченко

Волосы не делает жирными.
Понравилось, помогает при секущихся кончиках
Tatyana P

Покупала 100 лет назад, когда это средство было еще в другой упаковке и до сих пор не могу никак израсходовать, хотя пользуюсь почти каждый день! Очень экономичное! Волосы блестят хорошо расчесываются, не пушатся после него, запах приятный кокосовый. Жду когда закончится, чтобы заказать такой же с синим чаем, попробовать.
Екатерина

Отличное средство, ни чего более лучшего не побывала. Очень экономичное
Алла

Отличное средство! Очень хорошо ухаживает за волосами, гладкие и очень блестят, отлично питает сухие кончики.
If you have any questions please contact us: