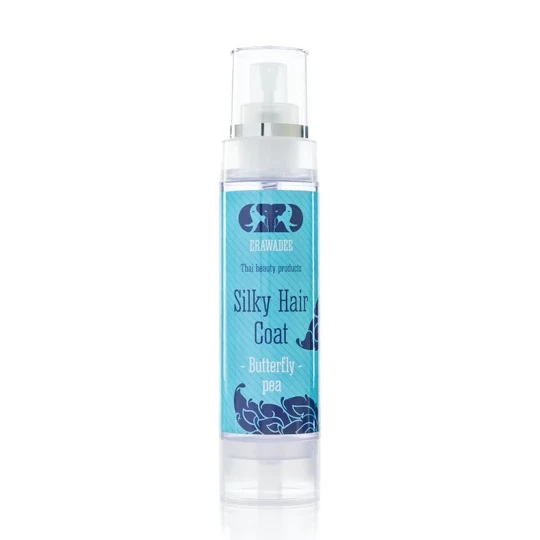 Silky Hair Coat with Butterfly Pea
228g.

Coating for hair based on coconut oil and butterfly pea extract, nourishes the hair and protects it from harmful effects throughout the day, protecting against harmful sunlight.
Specifications
120ml
Directions for use
Apply 3-4 drops on the palm and grind. Distribute to clean damp hair before laying the entire length of the hair, especially well moisturize the damaged dry tips.
---
---
Feedback and questions:
Очень нравится! Заказываю повторно!

Замечательное средство! После нанесения волосы становятся шелковистыми и легче поддаются укладке. Очень приятный аромат. Покупали в Королевской аптеке в Паттайе и очень довольны.
Супер средство, пользуемся более трех лет!
отличное средство, очень нежный приятный запах , применяю в процессе укладки , волосы выглядят супер, рекомендую
If you have any questions please contact us: