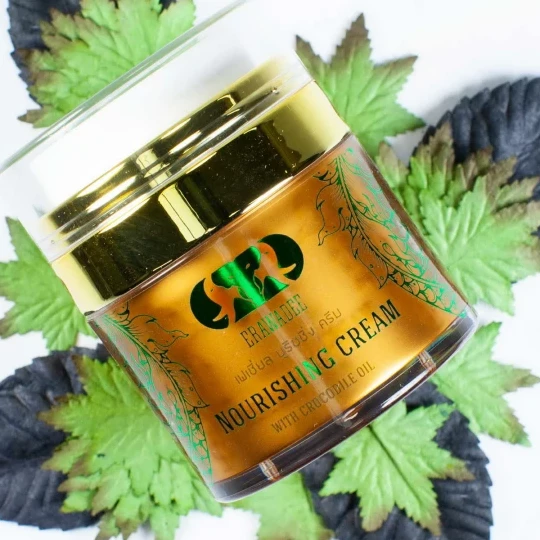 Nourishing Face Cream with Crocodile Oil
200g.


Crocodile oil is rich of oleic Acid which is a key ingredient for cell regeneration, reducing skin burning sensation & speeding up wound-healing process, as well as reduces the prominence of scars. It contains Omega 3, 6 and 9, which act not only as anti-inflammatory and soothing agents, but also as a perfect source for skin moisturizing.
Specifications
25 ml
Properties
Accelerates the process of cell regeneration after destructive therapy (laser and phototherapy, as well as chemical peels).
Soothes the skin, relives rashes and irriations.
Smoothes wrinkles. Extend skin youth.
Cures micro damages of the skin.
Helps with frostbite on the skin.
Prevention of scarring after plastic surgery
Composition:
Distilled water, disodium edta, butylene glycol, cocos nucifera (coconut) oil, crocodile oil , butyrospermum parkii (shea butter), aloe barbadensis (aloe vera) extract, glycein, ethoxydiglycol, alcohol, beewax, tocopheryl acetate, phenoxyethanol, fragrance.
Directions for use
Apply in the layer to face and neck area 2-3 times daily.
If you have any questions please contact us: