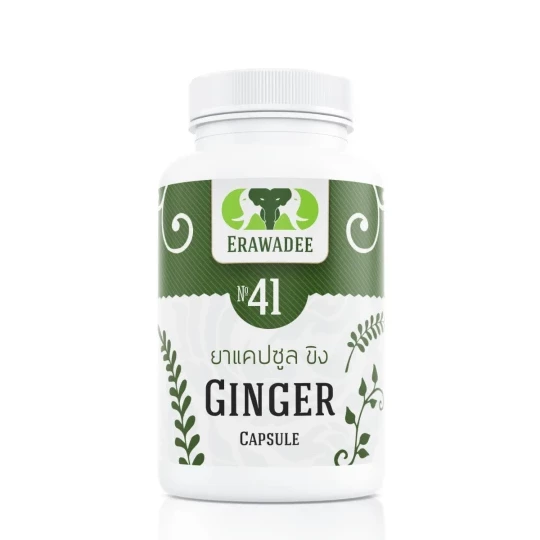 No.41 Khing (Digestion Activation)
113g.


Improves digestion. Relieves seasickness. Has anti-oxidative and anti-inflammatory effect. Normalizes gastric acidity.
Specifications
250 mg, 100 capsules
Indications
Indigestion with nausea and vomiting (during climate and location change).
Loss of appetite.
Oncological diseases of stomach and intestine.
Constipation (obstipation).
Sea sickness (travel sickness) upon sea, air and continuous car travels. Urination delay, edema. Drowsiness. Dizziness.
Eye diseases caused by chlamydias (trachoma).
Contraindications
Pregnancy, lactation, children under 12 years.
Directions for use
Orally for adults 1-2 capsules 3 times a day before meal, wash down with water; during 4-8 weeks. For children aged from 1 to 5 years old - 1 capsule a day, over 5 years old - 2 capsules a day before meal.
Storage
The medicine should be protected from direct sunlight and stored at temperature between 15 and 30 degrees Celsius.
---
---
Feedback and questions:
Anonymous

Принимаю данный препарат регулярно в период простудных заболеваний. Также препарат принимает ребенок для нормализации аппетита
If you have any questions please contact us: