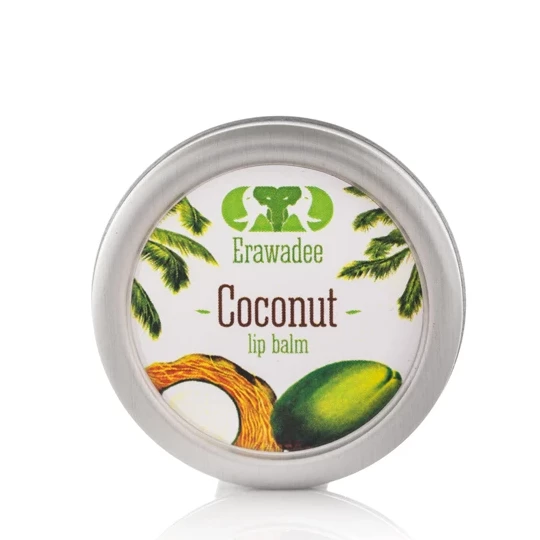 Lip Balm Coconut
24g.

Natural lip balm protects the sensitive skin of the lips from the adverse effects of ultraviolet rays, and on cold days - from chapping. Vitamins A, B, C and E saturate the skin with antioxidants, prevent the aging process, smooth the delicate skin of the lips and make it more elastic.
Specifications
10g
What it does
Rejuvenates, has an antioxidant effect
---
---
Feedback and questions:
Все бальзамы для губ этой аптеки хороши по своему. Пробовала почти все и всеми была довольна! Покупала также на подарок, в зимний период деткам очень подходит. Я перестала пользоваться гигиеническими помадами. Только этот бальзам! Рекомендую!
Хороший бальзам для губ,увлажняет
Anonymous

Покупала в Тайланде. Очень хороший бальзам, аромат кокоса, при нанесение эффект покалывания. Рекомендую
Нежный и приятный, советую!
Наталья

Бальзам для губ с нони имеет приятный аромат, губы после него действительно мягкие и увлажненные. Рекомендую.
If you have any questions please contact us: