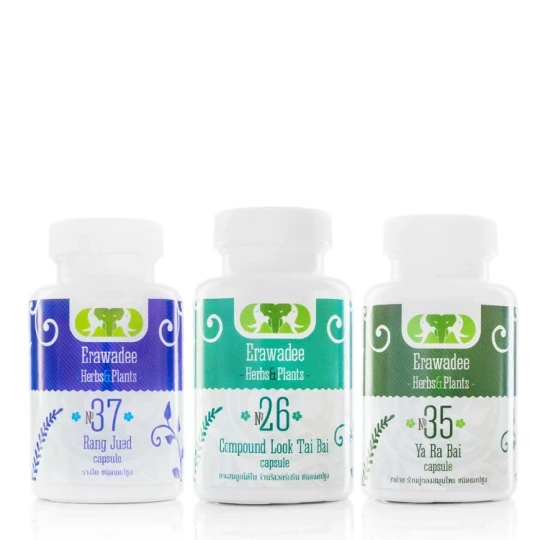 Healing Set No.15 Cleansing the body from toxins and toxins.
300g.

Neutralization of the consequences of a negative environmental situation, detox.
---
---
Feedback and questions:
Igor Bashkirov

Отличный комплекс!
Зуева Ирина Владимировна

Отличный комплекс. У меня нет желчного уже 5 лет. Быда частая отрыжка, изжога, проблемы с кишечником и тяжесть в правом подреберье. На второй баночке почувствовала облегчение во всём. Через три месяца пропила комплекс для очистки печени. Рекомендую.
Этот комплекс мне очень понравился-хорошо чистит кишечник, чувствуется лёгкость, вздутие живота перестало мучить, да и живот уменьшился немножко. Планирую пропивать каждый год.
Власов Илья Александрович
Отличный комплекс для чистки организма и кишечника, покупал в Тайланде и теперь решил здесь заказать!
Мужикова Елена Владимировна
Брала 21 Рейши ребёнку трёхлетнемуот папилом, пять лет назад, помогло,как и советовала доктор в аптеке,в Патае. Папиломы были с рождени и новые начинали появляться. Со сроком не много подкоректировала я сама. Рекомендовано было 1месяц пропить по одной капсуле,но они не проходили,мы три месяца пропили, и тогда помогло! Решила свой теперь организм почистить ! Доверяю Erawadee! Благодарю!!!
Пропила весь комплекс! Классная вещь! Советую !!! Организм очистился, аллергия моя сезонная прошла не заметно для меня. Через месяца три повторю процедуру .
If you have any questions please contact us: