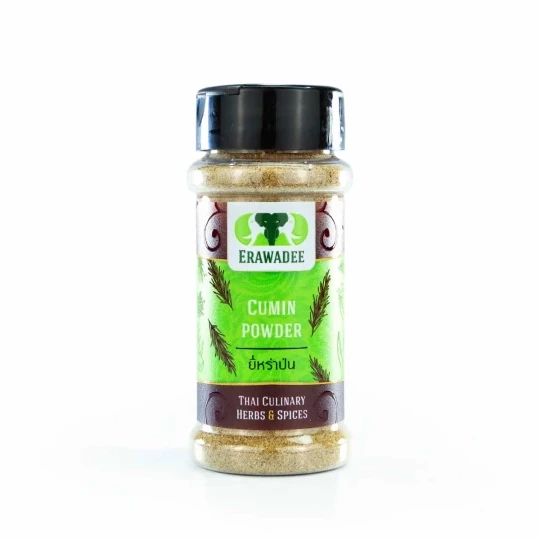 Cumin Thai 75 gr.
100g.


Without this seasoning, it is impossible to imagine a good hummus or a real Ferghana pilaf. But cumin is not only the most famous oriental spice, but also an incredibly healthy product.
Cumin - Use in cooking
Let's start with the main thing: cumin and cumin are the same plant, known to mankind since ancient times (its Latin name is Cumīnum cymīnum). It belongs to the umbrella family, as well as coriander, anise, fennel, and dill and carrots, familiar to everyone since childhood. The birthplace of cumin is Central Asia, which is why it is added to almost all dishes of Uzbek cuisine and is considered an indispensable ingredient of any pilaf.
However, they know him far beyond the borders of Uzbekistan and Turkmenistan. In the Arab countries, zira is known as "cammun", in India it is called "jira", and in Europe the name "Roman cumin" is accepted.
In India, cumin has become an important ingredient in a warming spice mix called garam masala, often used in chicken and vegetable dishes. In Europe, zira is added to cheeses and cottage cheese.
Zira also goes well with chicken, lamb and beef dishes, baked potatoes and pickles, such as pickles and zucchini.
In our store you can also buy Galangal, Thai coriander and other spices and seasonings in the section THAI SPICES, SPICES AND COOKING MIXTURES
If you have any questions please contact us: