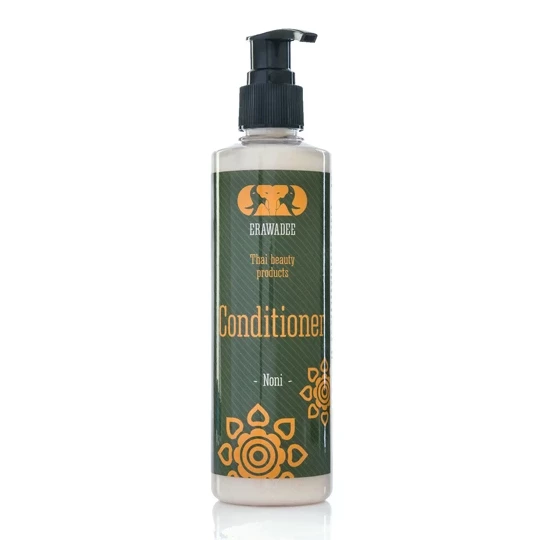 Conditioner with Noni Extract
320g.

The conditioner for normal hair with Noni extract intensively moisturizes and enriches hair with vitamins and minerals, facilitates combing, gives shine and smoothness, makes hair soft and obedient.
Specifications
250ml
Directions for use
Apply a small amount of conditioner on wet clean hair, massage lighly for 2-3 minutes - for light conditioning and longer - for full conditioning. Rinse thoroughly with warm water.
---
---
Feedback and questions:
пользовалась с таким же шампунем, понравилось меньше стали выпадать волосы заметила после мойки, рекомендую
Anonymous

Заказывала шампунь и кондиционер нони с целью комплексного применения. Шампунь понравился, волосы промываются хорошо, запах приятный. Однако после нанесения кондиционера волосы становятся как солома, жесткие, запутанные, хуже, чем до его применения, эффект кондиционирования полностью отсутствует. Также не радует наличие минерального масла в составе.
Alexander

Очень понравился бальзам,пользуюсь вместе с шампунем Нони. Стали меньше выпадать волосы. Запах мне напоминает конфету, приятный.
If you have any questions please contact us: